Built by Brokers for Brokers
We built Blueroof360 to run our brokerage. Now we've built it to run yours.
We wanted a site that we could control, edit, attract users, and generate more business for our agents. So we built it ourselves.
We've shared this system with over 200 fellow brokers since 2008.
Custom Design
MLS Search
Content Management
Client Management
SEO Love
Social Sharing
Email Marketing
Mobile Search
Blog
Document Storage
Hosting & Security
What Don't You Get? Frustrated.
Website Solutions
The no pain, big gain, broker solution you can fully customize.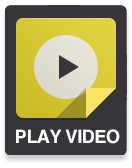 Priced to Fit
Whether your team is small or large, we have a price to fit your needs.
$150 / monthly
Up to 5 Sites






$300 / monthly
Up to 12 Sites
SEO
Doc Storage
Image Library
Unlimited Pages
Blog
CMS
$500 / monthly
Up to 25 Sites






$750 / monthly
Up to 50 Sites






Don't worry, we have great individual agent pricing too! Give us a call or get a quote today!
Hi! It's nice to meet you.
Let's get you up and running, but first we need to know a few things about you.